Gigi Hadid co-hosted the 2016 American Music Awards with Jay Pharoah, and shocked the audience. Surprisingly, it was a political skit Hadid partook in that had us in stitches. The 21-year-old model made fun of the First lady's Republican National Convention Speech (accent and all.. yikes!) during the performance.
Read More: John Legend worried about his long- time friend Kanye West: "I was concerned by what I saw"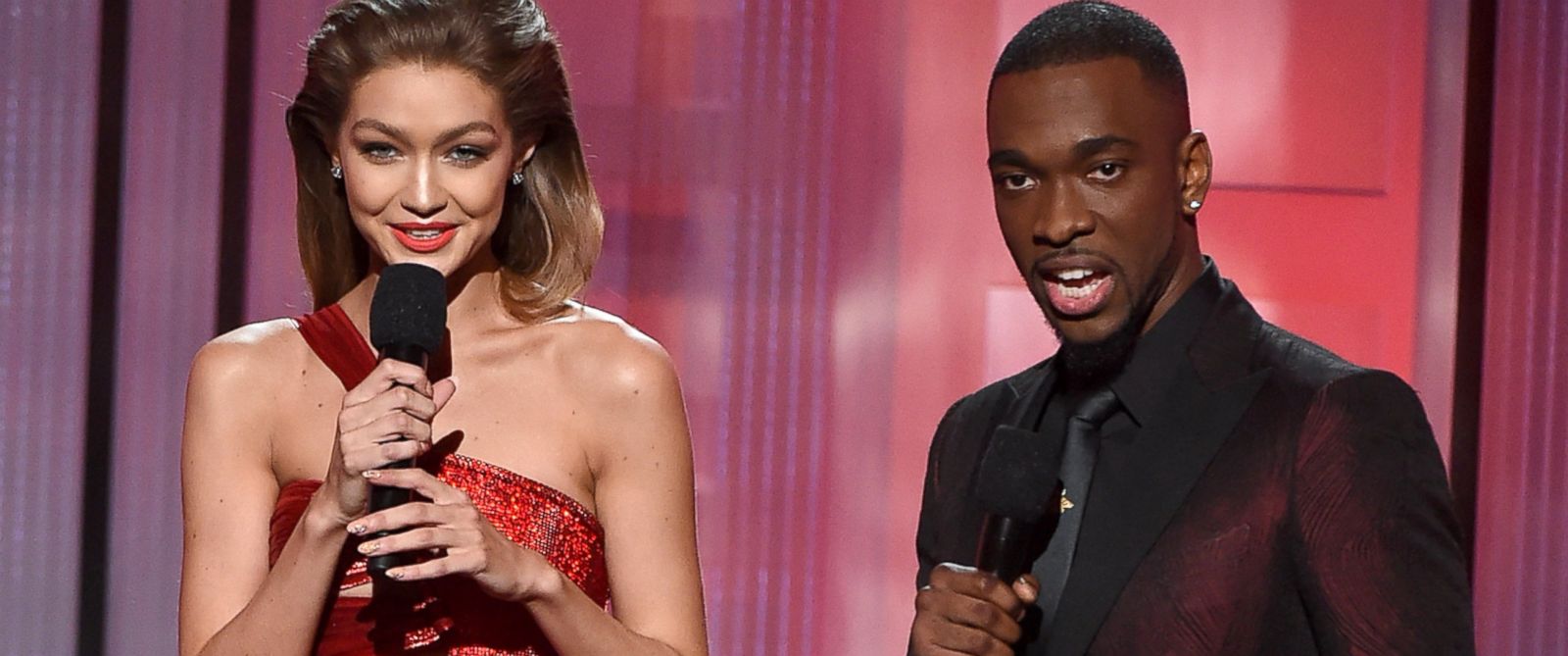 The audience "got the bit" and laughed along side her as she brought to life the first lady with facial expressions and the works. Trump supporters didn't get the joke, and the backlash on social media was REAL. Fans questioned whether Gigi was being funny or racist, and tweets followed asking consumers to boycott Maybelline, and Victorias Secret until they fired Hadid.
Read More: James Corden Struck 24k Gold!
Gigi Hadid doing an impression of Melania Trump while hosting the American Music Awards. #AMAs pic.twitter.com/kN1e5RbmQt

— Shady Music Facts (@TheFactsOfShade) 21 de noviembre de 2016
Hey @Maybelline your racist model @GiGiHadid needs to be fired! #boycottMaybelline #fireGigi

— Sabine Mueller-Fletc (@Fletcher_Sabine) 21 de noviembre de 2016
The fallout from the show was so great that Gigi released a handwritten letter apologizing (cough cough* justifying) the skit and bearing it all saying: "…I apologize to anyone that I offended and have only the best wishes for our country."
Read More: [UPDATE] Kanye West was handcuffed and placed on PSYCH HOLD
— Gigi Hadid (@GiGiHadid) 22 de noviembre de 2016
She justified the humor in the twitter letter saying: "I too have been the center of a nationally televised comedy skit that poked fun at my actions, and was able to find the humor in it," the model continued. "I believe Melania understands show business and the way shows are written and run…".
Read More: Kim K flew away from the Angel Gala towards Kanye West!
Oh Gigi, we knew you were just kiddin! Do you guys think her letter was sincere? 
Entra desde tu celular a TKM Alta Velocidad haciendo click: AQUI