The international cross-over sensation RICKY MARTIN is getting hitched.  In an endearing interview with Ellen Degeneres, he gushed about his beau, Syrian-born artist Jwan Yosef,  how they met:  "Well, now he lives with me. He's a conceptual artist and I'm a collector, so I started looking for art and I saw his art and I went crazy because I really love what he does. Really original. And then I contacted him,"
"…I really love what he does"
READ MORE: Suicide Squad Extended Cut Reveals More to Harley/Joker Romance
The ex-Menudo star revealed the details of his less than perfect proposal to Ellen saying: "I proposed. I was really nervous, but I got on my knees and I took out the little metal box — I just had it in a little velvet pouch — and instead of saying 'Would you marry me?' I said, 'I got you something!' Bad!" he said with a laugh. "And then he was like, 'Yes?' I said, 'I want to spend my life with you,' and he was like, 'What is the question?' 'Would you marry me?' That's it."
READ MORE: Nat Portman plays Jackie O and the trailer was just released!
The Puerto Rican singer has strived to keep his life out of the spotlight as much as possible. Ricky came out of the closet in 2010 in a post on his website saying:  "I am proud to say that I am a fortunate homosexual man. I am very blessed to be who I am.".
"…I am very blessed to be who I am."
READ MORE: Khloe Kardashian and her new show' Revenge Body' are here to STAY: "Looking great is always the best revenge"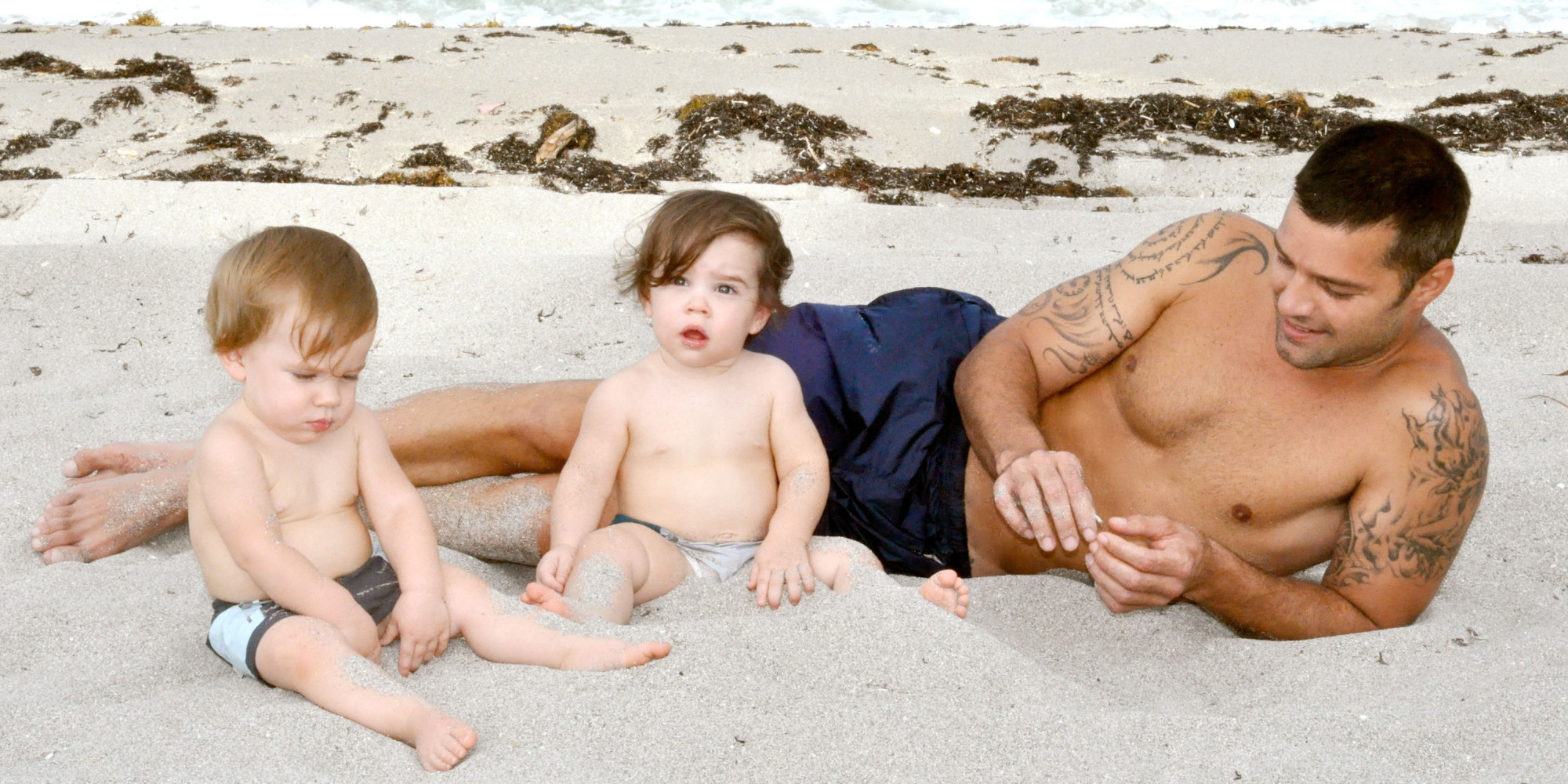 The engaged couple will raise Ricky's children from his surrogate arrangement, Valentin, and Matteo Martin. Talk about happily ever after!
Are you guys dying for more details on the engagement? 
Entra desde tu celular a TKM Alta Velocidad haciendo click: AQUI